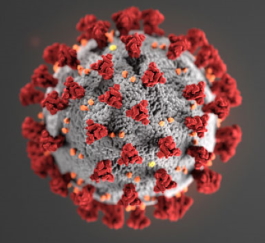 The health and safety or our members, employees, and community is our top priority. Due to recent developments in Ohio with the Coronavirus (COVID-19), we are taking steps to be prepared in the event there is a significant impact in our communities.
The Buckeye Rural Main Office lobby will be closed to walk-in traffic effective Tuesday, March 17 and the Linville office will be closed until further notice. We apologize for any inconvenience.
We will continue to accept phone calls and provide service to our members through the drive-thru window. Buckeye REC members are encouraged to use our websites online payment options or pay by phone. Face-to-face meetings will be conducted on an as-needed basis and by appointment when possible
Buckeye REC recognizes the financial hardships that many of our members continue to face from the COVID-19 pandemic. We will continue to suspend our disconnections for nonpayment, previously planned to have resumed on May 2nd. Going forward, we will re-evaluate on a weekly basis and advance notice will be provided.
Please understand that you will still be responsible for paying your bill, we are offering this as a means to help any member through this time of potential hardship. Please contact our member services team to work out a payment arrangement at 1-800-231-BREC (2732) or (740) 379-2025.
Know the facts about Coronavirus. The Centers for Disease Control website https://www.cdc.gov/coronavirus provides updates on the outbreak and information on how you can protect yourself.
PRESS RELEASE (3/17/2020):
Rio Grande, OH – In response to recent developments concerning the spread of COVID-19 or coronavirus, the Buckeye Rural Rio Grande and Linville offices will be closed to the public until further notice.
We will continue to accept phone calls and provide service to our members via the drive-thru window. We only plan to meet face-to-face on an as needed basis and by appointment when possible. We apologize for any inconvenience.
"We are taking this temporary action in an effort to protect the health of our members, employees and community by limiting possible exposure to the virus," says Tonda Meadows, general manager. "Our operations personnel will continue to keep the power system operating reliably. We do not anticipate any power interruptions as a result of the pandemic."
Buckeye REC recognizes the COVID-19 pandemic could result in unexpected financial hardships for our members. To help relieve some of those concerns, we are temporarily suspending disconnects due to non-payment.
Buckeye Rural, along with health officials, remind you that there are simple but effective steps you can take to protect you and your family and reduce the spread of disease, including proper hand washing, avoiding close contact with others and cleaning frequently touched surfaces.
"We will continue to evaluate the situation and provide updates in the coming days," says Ms. Meadows. Check our website at buckeyerec.coop or Facebook account for the latest information. You can also contact our office by phone at 800-231-2732.
Buckeye Rural Electric Cooperative was incorporated on Sept. 3, 1938, in Gallipolis, Ohio, as a member-owned, not-for-profit cooperative. For more than 80 years, Buckeye REC has provided electricity to nearly 19,000 homes, farms, and businesses in parts of nine counties in the southeastern area of Ohio. The co-op headquarters is at 4848 St. Rt. 325 South outside of Rio Grande, Ohio.