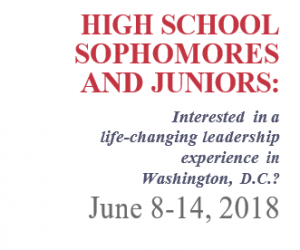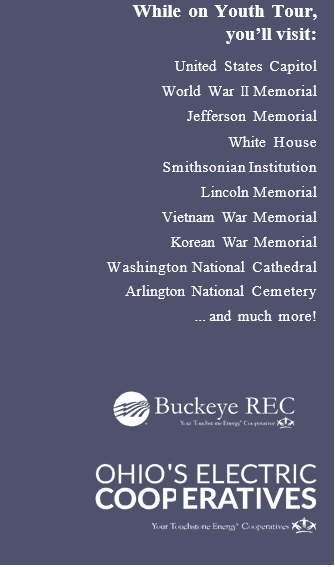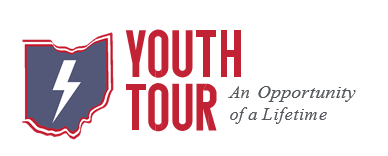 What is Youth Tour?
The Ohio's Electric Cooperatives Youth Tour is an annual leadership program sponsored by Buckeye Rural Electric. It's a weeklong, all-expenses-paid trip to Washington,D.C., that gives exceptional high school students the opportunity to meet with their congressional leaders at the U.S. Capitol, make new friends from across the state and country, and see many of the famous Washington sights.
Electric cooperatives from 43 states will send about 1,600 students this year for the annual tour. Will you be one of the two BREC sends?
To apply for the Youth Tour:
Successful applicants:
must be a high school sophomore or junior.
must be a son, daughter or legal ward of a BREC member living on the co- operative's lines and receiving electric service from the cooperative at the time of selection.
must submit an application from the BREC website, www.buckeyerec.coop/youthtour, along with grade transcripts indicating cumulative credit hours and grade- point average.
must also submit a letter of recommendation from a guidance counselor, princi- pal, teacher or community or organizational advisor.
Applicants will be required to take a test consisting of true/false and short essay questions about rural electrification.
Application deadline  is March 10
Applicants can find the information necessary to study for the test by reading "The
Cooperative Difference" found on here!.
For more information and to apply, visit www.buckeyerec.coop/youthtour  or call
BREC at 740-379-2080.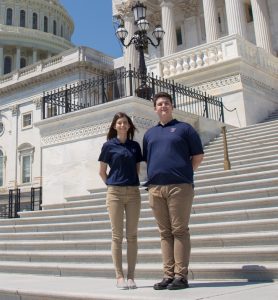 Rachel Goodall, the daughter of William and Connie Goodall, of Jackson, experienced the 2017 Youth Tour. Here's what she thought of the trip in her own words:
"Youth Tour was one of the greatest trips I have ever experienced in my life. There are a number of places I got the chance to visit. Although every place we visited was astounding, my personal favorite was the Natural History Museum. I would never have thought I could get that excited over a museum. The Youth Tour also gave me friendships with people that I would not have met without this trip. I will cherish the memories I made on this trip always. Truthfully, I can say that the Youth Tour was my favorite part of the summer. To any future people going on this trip, I highly encourage them to utilize their time in D.C., to go outside of their comfort zone, and to do things that they never thought they would." 
Hunter Coon, from River Valley High School, and the son of Penny Coon,  experienced the 2017 Youth Tour. Here's what he thought of the trip in his own words:
"I found the D.C. trip to be one of the most important trips of my high school career. In addition to meeting new people, we were able to visit many attractions that were not only fun, but extremely educational. The Smithsonian Natural History Museum proved to be enthralling, as I wandered the geology exhibit for over an hour. The trip also provided me with more information on electric cooperatives. Sessions I attended taught me more about the core values of cooperatives and how closely they bring a community together. I am very thankful for being allowed to attend Youth Tour last summer. Representing Buckeye and the rest of my community was a great honor."