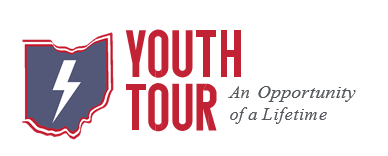 What is Youth Tour?
The Ohio's Electric Cooperatives Youth Tour is an annual leadership program sponsored by Buckeye Rural Electric Cooperative. It's a weeklong, all-expenses-paid trip to Washington, D.C., that gives exceptional high school students the opportunity to meet with their congressional leaders at the U.S. Capitol, make new friends from across the state and country, and see many of the famous Washington, D.C., sights.
To apply for the Youth Tour:
Successful applicants:
Must be a high school sophomore or junior.
Must be a son, daughter, or legal ward of a Buckeye member living on the cooperative's lines and receiving electric service from the cooperative at the time of selection.
Must submit an application along with grade transcripts indicating cumulative credit hours and grade-point average.
Must submit a letter of recommendation from a guidance counselor, principal, teacher, or community or organization advisor.
Applicants will be required to take a test consisting of true/false and short essay questions about electric cooperatives.
Application deadline: Friday, February 24th, 2023
Applicants will receive the information necessary to study for the test when their application is received.
For more information and to apply, visit www.buckeyerec.coop/youthtour  or call
BREC at 740-379-9656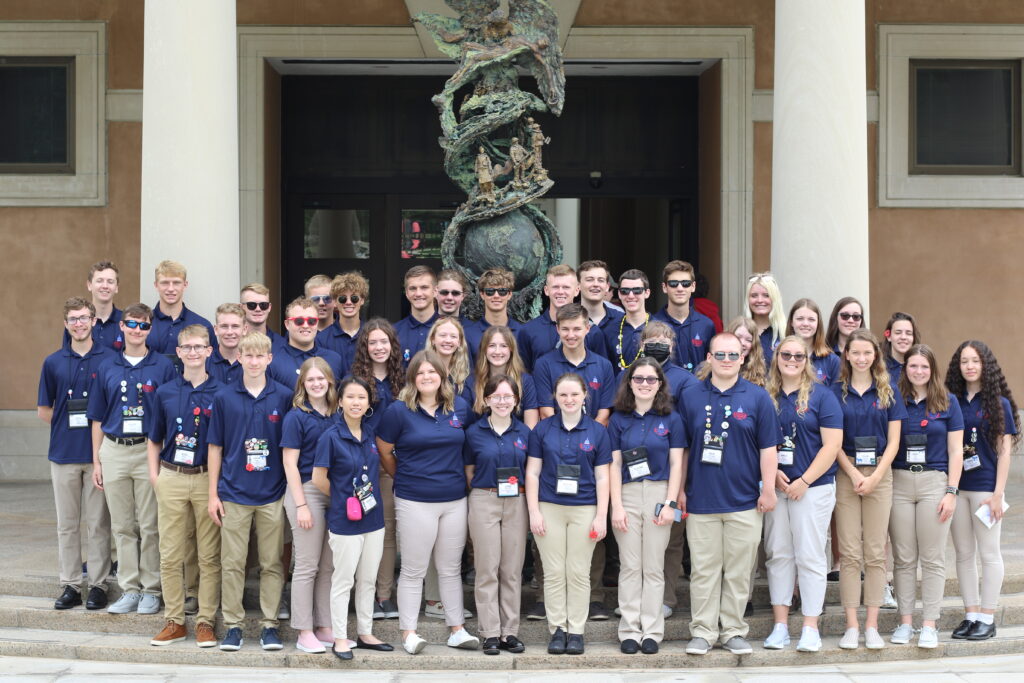 The annual Electric Cooperative Youth Tour to Washington, D.C., takes places June 17–23 and is a National Rural Electric Cooperative Association (NRECA) leadership program coordinated in Ohio by Ohio's Electric Cooperatives. It's an all-expenses-paid trip that gives exceptional sophomore and junior high school students (children of BREC members) the opportunity to travel as a group with other students from Ohio's cooperatives. They will see many of the well-known Washington sights, meet with their congressional leaders at the Capitol, and interact with other participants from across the country. It is an experience deeply rooted in the history of electric cooperatives.
Youth Tour will explore the leadership lessons of our nation's history and immerse students in the cooperative spirit. Besides that, students will have fun and make new friends! BREC will be selecting two individuals. To apply, visit our website at www.buckeyerec.coop/youthtour. Don't miss out on this wonderful opportunity!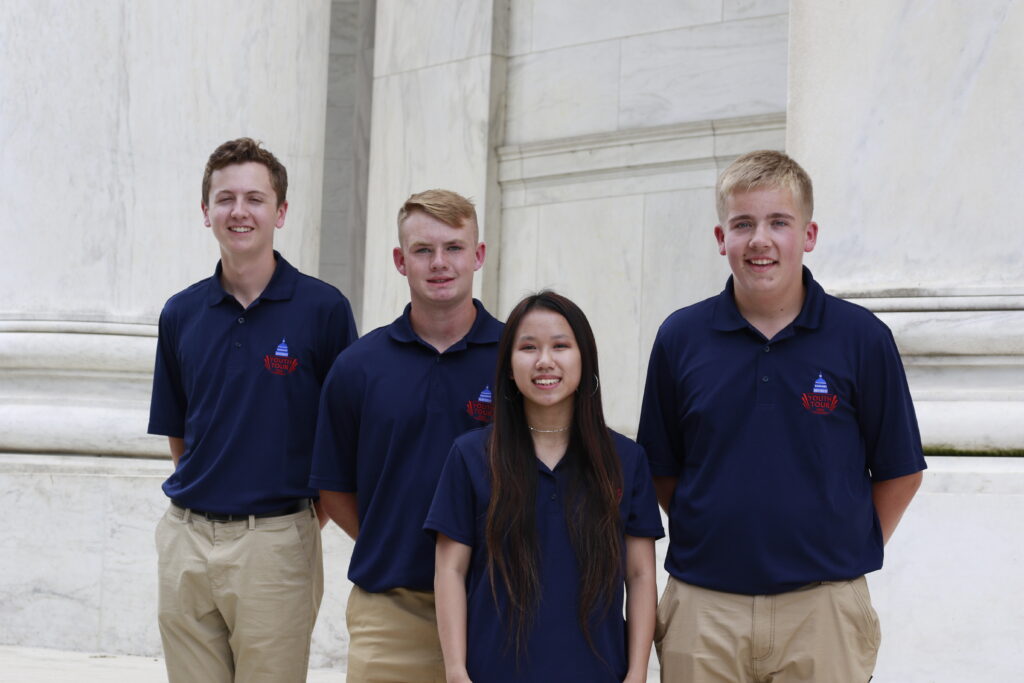 "This trip made a big impact in my life and really helped me to find myself and figure out who I want to be. Not only did I learn so much about my country, but I also discovered things about myself. On this trip I saw a lot of amazing places that are monumental marks in the history of the country as well as I met the people who are currently leading this country. I would encourage others to apply for the youth tour to help broaden their horizons. It's a great experience and you learn so much about yourself, your country, as well as other people. This program really promotes great leadership and helps to unlock potential in everyone. I enjoyed many aspects of the trip from the sights to the people I met. This trip is something that I will always remember as well as the amazing people I met, both fellow youth and adults. The friendships made were unique and really helped me to connect with people from all over as I got to explore our Nation's capital. Of course, if you are nervous at first that is perfectly normal, but the chaperones and other youth make you feel so welcomed and comfortable that once you meet everyone and hang out with them it will feel like you have known them forever by the end of the trip. I would highly encourage teens to go on this trip because not only will they personally grow but they will meet amazing people and see some of the beauty our country has. In the end you will not regret choosing to go!"
-Abigail Baldwin