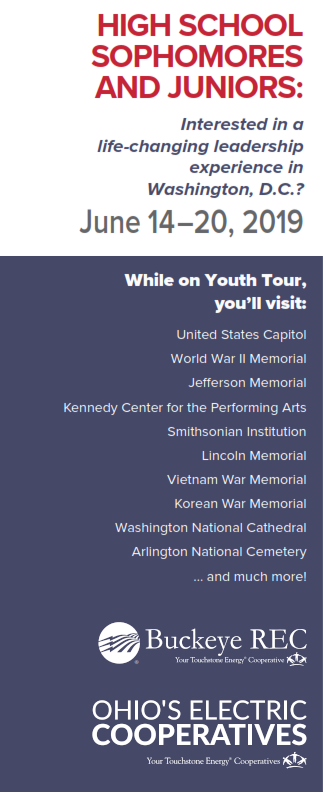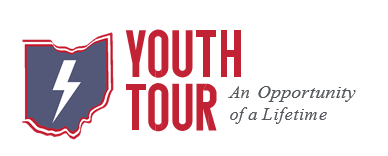 What is Youth Tour?
The Ohio's Electric Cooperatives Youth Tour is an annual leadership program sponsored by Buckeye Rural Electric Cooperative. It's a weeklong, all-expenses-paid trip to Washington, D.C., that gives exceptional high school students the opportunity to meet with their congressional leaders at the U.S. Capitol, make new friends from across the state and country, and see many of the famous Washington, D.C., sights.
Electric cooperatives from 43 states will send about 1,800 delegates this year. Will you be one of them?
To apply for the Youth Tour:
Successful applicants:
must be a high school sophomore or junior.
must be a son, daughter, or legal ward of a Buckeye REC member living on the cooperative's lines and receiving electric service from the cooperative at the time of selection.
must submit an application from buckeyerec.coop/ youthtour or your high school guidance counselor along with grade transcripts indicating cumulative credit hours and grade-point average.
must submit a letter of recommendation from a guidance counselor, principal, teacher, or community or organization advisor.
Applicants will be required to take a test consisting of true/false and short essay questions about electric cooperatives.
Application deadline: postmarked by March 2, 2019
Applicants will receive the information necessary to study for the test when their application is received.
For more information and to apply, visit www.buckeyerec.coop/youthtour  or call
BREC at 740-379-2080.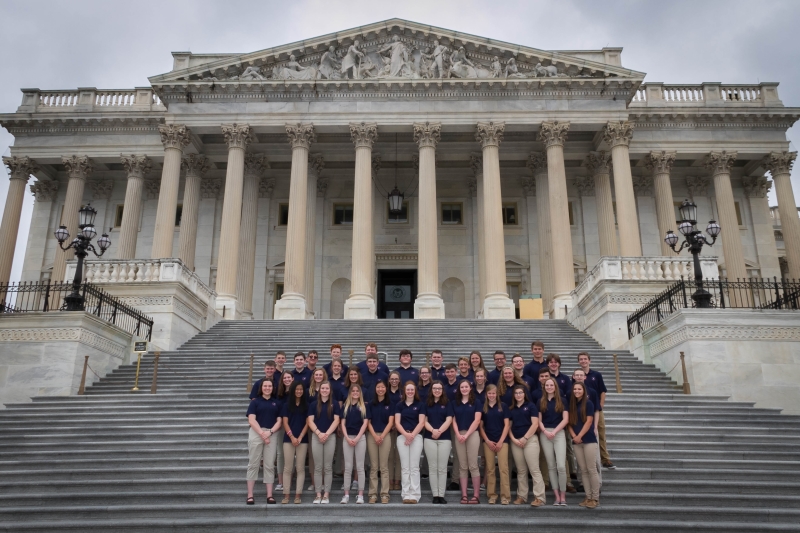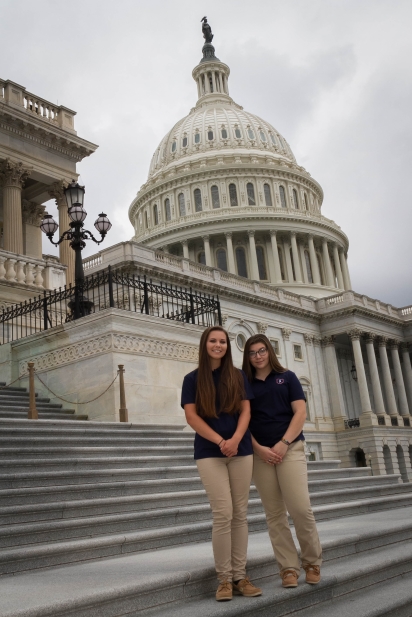 Haylee Pratt, Chesapeake High School, daughter of Edward and Trena Pratt, experienced the 2018 Youth Tour. Here's what she thought of the trip in her own words:
"The trip to Washington D.C. was such an incredible experience. I got to see some of the most beautiful sights and I learned so much that I never would have had the opportunity to see or know otherwise. I also had the chance to meet people from across the country and I made so many good friends! " 
Laryn Gannon, Symmes Valley High School, daughter of Jenny Dempsey, experienced the 2018 Youth Tour. Here's what she thought of the trip in her own words:
"I've already recommended to others to apply for the trip since I've been. The trip to DC is absolutely amazing.  I had a great time and everyone was super welcoming. I still have friends from the trip that I talk to on a weekly basis. I would do it all over again if given the chance! All the walking throughout the trip is more than worth it!! "